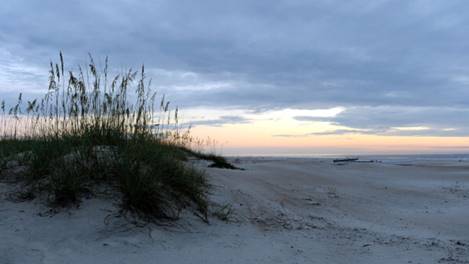 I'm a Jersey guy. As such the concept of "going down the shore" has been part of my existence for six decades. Our glorious State has 130 miles of beautiful sandy beaches stretching from Cape May to Sandy Hook. My earliest beach memories are of long visits to my Godmother's house in Surf City and specifically of one massive bout with poison ivy. Anyhow, here are my three favorite Jersey beaches.

Cape May holds down #3 for me. The sand is soft and the beaches are wide and not so crowded. The process of getting to this great beach takes one through the absolutely lovely community just loaded with well cared for Victorian homes. Add to this the many terrific dining options and you have the perfect spot for a Summer weekend escape.
At #2 in my heart is Point Pleasant Beach. This was the day-trip destination for my family when I was a boy. Barely an hour from Metuchen and slightly honky- tonk, this place was a blast! Sure the beach was coarse and the drop off steep, but you had Skee ball arcades, a cool boardwalk with great pizza and the famous salt water pool!
My all- time favorite and a place I actually called home an adult is Barnegat Light. The spectacular beaches and dunes are gorgeous and you have great views of Old Barney Lighthouse and the inlet. Sunburned at the end of a glorious beach day nothing beats the local Seafood at 18th Street Café. Come to think of it, I'm due for a visit!
Just sayin.